Meet the other 'fur-kids' of Skyranch.
Harvey
Harvey came to us from California City in 1995. Mick's Dad & StepMom had a litter of kittens, and I got a call asking "Can I please bring this little bundle of orange fur home ?
Sadie
Sadie was left by our tenant when they moved out in August 2004.. When I inquired as to why the cat was still there, the response was 'it just showed up and wasn't ours'. While I was there repairing & painting for a new tenant Sadie kept me company. I brought food and water because it was August and very warm. I knew I had to bring her home when she would run 50 feet from the house to the gate to greet me each day when I drove up. Since we have had her, she has been outside only once, and that was because the dogs chased her.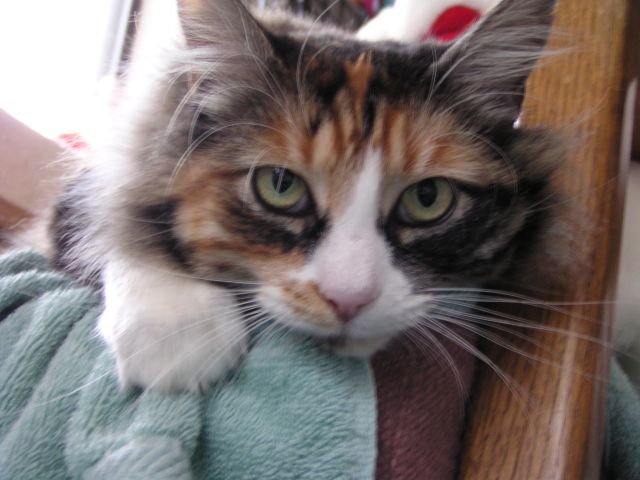 ALL images and content of this Website may not be reproduced without permission from the owner. NO Exceptions. Copyright © 2009.